Sagely naturals CBD cream was an ideal initial choice, to begin with for my first experience with CBD topicals. The thought of using topicals to help with my body pain was kind of a confusing thing for me, even though I'm the type of person to carry around a CBD tincture whenever anxiety arises, especially for its calming effects. 
For a while now, I was interested in purchasing a CBD cream to assist my father with his tendonitis. As I noticed the restricted area of the local convenience store near me stocking CBD products, I decided to give one of them a go. Sagely Naturals CBD cream was one of the first ones that caught my attention, mostly because of the very complex packaging involved in their product. I opted for the "Relief & Recovery", although I did spend a good chunk of time figuring out if I should go with the "Tranquility" cream to help for relieving stress.
It only took a couple of seconds to come to the conclusion that this was indeed the right product for me. The "Cruelty-Free" sign on the packaging was one of the initial things that caught my attention because I always try to find products that haven't used animals as test subjects.
Every single product released from the company is vegan, completely free of parabens, contains no fragrances, and is void of any synthetic ingredients. They have a complete disclosure on their website about all of their products, and this is one of the main reasons why I want to support this brand all the more. I really liked how they didn't only have a single lotion available and that "Relief & Recovery products come in a spray, capsules, or in the form of a roll-on.
All of the Sagely Naturals products are organic, vegan, and free of any cruelty. I typically don't have a lot of pain throughout my body, but I do have the pains and aches that many people have.
At the back of my mind, I've wanted to get more exercise in my daily routine for quite some time now, so my purchase motivated me to exercise more and see if the CBD cream aided my sore muscles before handing it over to my father for his more intense pain. I decided to do a tiny workout to the point that would get my muscles aching, and the next day, I found myself stuck in a rough snowstorm, typical to Seattle. Then I had a fairly awkward and uncomfortable experience with an Uber driver, and I came to the conclusion that I should just be walking on foot everywhere while everything was covered in snow. Combined with stumbling around on the ice, this kind of trekking produced pain in my muscles to a higher degree than I could have expected.
With Sagely Naturals CBD cream, it is applied so easily to the skin, and you should use a liberal amount for best results. To get the active ingredients through the dermal barrier of the skin for focused relief, you must rub it in for a good 30 to 60 seconds. I never expected the application process to be so easy and I thoroughly enjoyed the cooling effects that the menthol and peppermint provided on my sore and achy legs. I could easily feel the cool, relaxing menthol on my skin that provided a nice sense of warmth by the time I was done massaging the lotion in my skin. It felt like quick relief. 
One of my first fears and concerns with using CBD lotion was that I thought it would be more like a type of vapour rub which reminded me of the times when I was sick as a kid and using the menthol gunk all over my nose and chest. Instead of that, the peppermint compliments the menthol and provides a pleasant cooling feeling without being too potent in the product. It simply feels like a regular non-greasy lotion and it doesn't leave any residue behind. it also absorbs into the skin very nicely. 
How Did Sagely Naturals Help My Sore Muscles?
I wanted to really give this product a good test, so I waited to the point that it was physically taxing on my body to do anything that required my legs or shoulders. Once they are in a fair amount of pain, I liberally applied the product to my calves, thighs, and shoulders, then went straight to bed. The hot and cool sensation tingled on the areas of my body that it was applied to. 
Sagely CBD Cream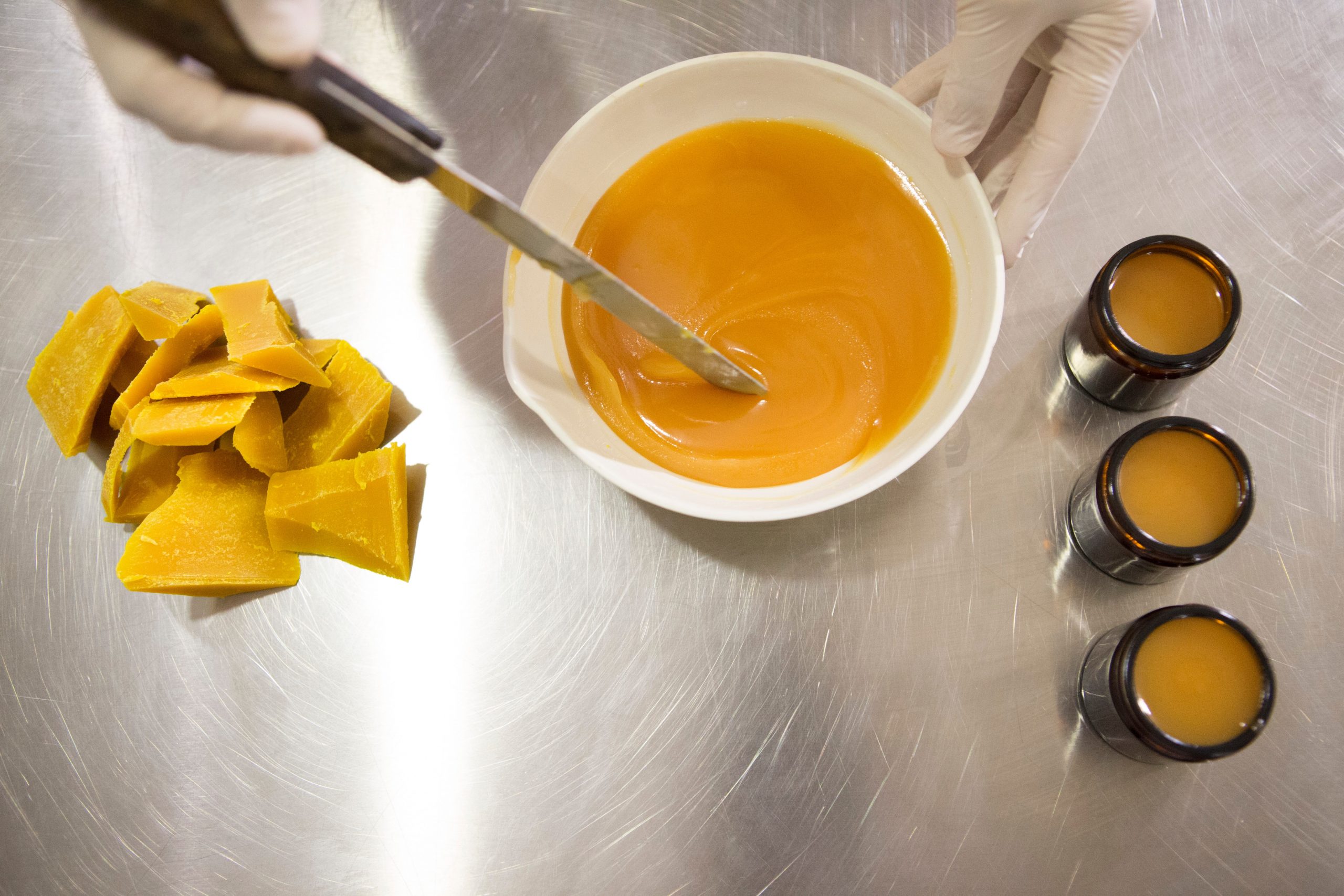 I never thought that the sensation would last as long as it did. I thought it would have left in a couple of minutes. After about 30 minutes of applying the product to my skin, the cool and burning sensation decided to taper off a bit, but they did stick around on a lower intensity for about an hour in total. Even though this sensation lingered, there wasn't a time where I felt that it was too much or that I couldn't handle the smell or sensation. The sensations felt very soothing and relaxing for my aching muscles. 
I woke up the next morning and was pleasantly surprised that my muscles didn't hurt any more than they did the day before. I typically find that the next day, my muscles are usually even sorer. Overall, the pain felt about the same, and this outcome was a good enough result for me. Soon after, I decided to apply more to the affected areas on my body and the relief would start all over again.
I had fully forgotten about the lotion entirely by the end of the day because my muscles alright and I just went on with my day. I decided to apply some pressure to my muscles just to make sure that they were still sore, and it turns out that they were. Before hopping into bed, I applied a generous amount of lotion to my calves because I was starting to feel a little restless. I enjoyed the soothing hot and cold feeling on my muscles which helped me relax.
Conclusion
I will without a doubt purchase from Sagely Naturals again in the future. Depending on if I need it to fight off pain, aches, inflammation, or just for stress relief. I am looking forward to giving this lotion to my dad, because I feel confident that it will help him out, especially with the hot and cold sensations and the relief that CBD offers. I like companies that make it their mission to use completely natural ingredients. This company uses CBD from strictly organic, non-GMO hemp. Instead of using synthetic fragrances, they use essential oils. 
CBD And Stress Blend Tranquility Capsules
If you are looking for a couple of hours of relaxation and calmness, then CBD + Stress Blend Sagely Natural capsules are a great choice for exactly that. The results aren't hugely noticeable in comparison to smoking CBD. With the pill form, I took one a day for a week with 4 taken in the morning and 3 taken at night right before bed. 
It takes around half an hour to feel any effects after ingesting the capsule. The pills should be taken with food in the morning, or there may be side effects of heartburn and nausea. I start to feel a tiny bit drowsy, yet calm in my head after 30 mins of taking the pill in the morning. For an hour or so, that feeling is fairly noticeable. I'm not able to feel the effects as much at night, probably because I feel a lower amount of stress at night.
Generally, anxiety is not relieved by the capsules, but they help with relaxing the body and mind a little bit. To those who have never experienced marijuana products or who have very slight periods of stress, these products work great.